Who we are
Clinic profile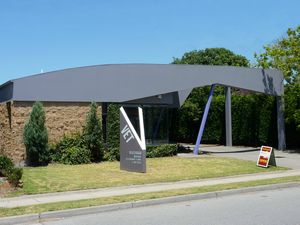 Mentone Veterinary Hospital is a well established Melbourne practice, having had people and their pets passing through its doors since the 1950s. Many clients remember the clinic at its original location in a shop premises at 94 Nepean Highway. Over the years it has grown into a modern hospital, moving to the purpose-built facility at 19 Balcombe Road in December 1999.

Today's hospital prides itself on providing a friendly and helpful veterinary service, covering all aspects of modern day pet care. All the staff own pets and completely understand what a great part animals play in our lives.

Our three full time veterinarians are well known in the local area for their caring attitude and high standard of work. They continue to dedicate much of their time to keeping up-to-date with the latest developments within the profession.

Our nursing team have numerous qualifications and many years of experience between them. They are more than happy to share their knowledge and provide advice on all general health issues, including the timing of vaccinations, parasite prevention, microchipping and desexing.
For more information on the individual achievements of our staff members please browse our staff page.
Clinic Tour
Photo Gallery